Low water rafting season open!
Bundu Adventures have announced the start of rafting from Rapid #1 and the start of the Zambezi Low Water Season!
The water levels of the Zambezi have dropped enough to allow the running of the most spectacular rapids the river has to offer - 'Morning Glory', 'Stairway to Heaven', Gulliver's Travels', 'Midnight Diner' and 'The Gnashing Jaws of Death' - all part of the best one day trip you can get on this planet.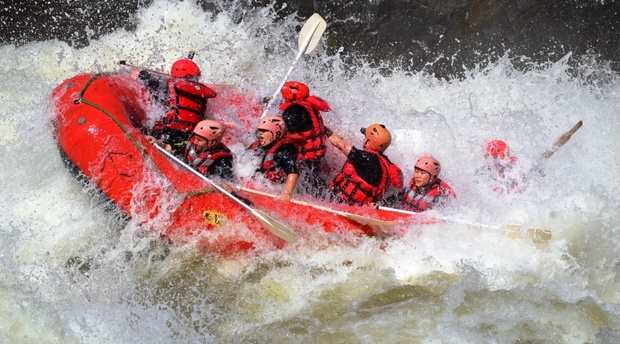 Raft the Zambezi from Rapid #1 - only from Livingstone, Zambia - and don't forget we also have a cable car out of the gorge at Rapid #25!