Livingstone: Be Here, Be Inspired. Every love story starts with a smile.
I had been in Africa for just over a year when my mother said "I'm coming to visit you in Livingstone".
Knowing this would be an experience of a lifetime with her, I set out to plan the ultimate three weeks. I carved out time to sample the town's accommodation, activities, and restaurants, but I knew that wasn't enough. I had to make a great first impression.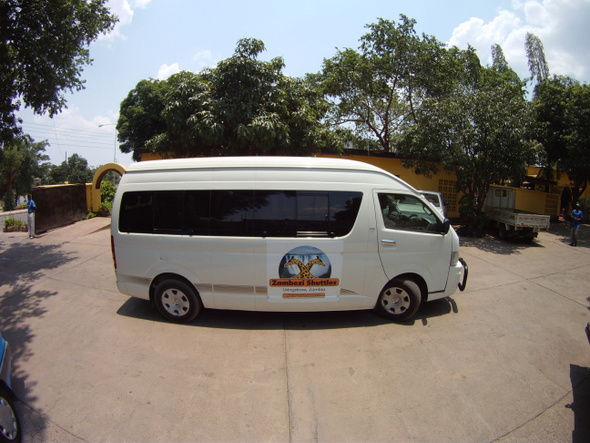 She would be arriving to the main Livingstone Airport at noon so I arranged a pickup with Zambezi Shuttles. I needed the transfer to be on time, welcoming, and comfortable. Thankfully, they were that and a lot more.
The shuttle came to collect me first. It was big, beautiful, and clean enough to eat off of. Mary and John introduced themselves and we set off to go meet my favourite person in the world.
The typical drill is that Mary stands at the airport entrance with a printed name sign and does the "meet and greet". Being a sucker for surprises, I told Mary to mention to my mother that I couldn't make it but would meet her later in the day. I then gave the video camera to John with instructions to capture the moment as I jumped out from the shuttle.
Mary pulled it off and brought my mom around completely unsuspecting when I launched out to give her my best hug.
Packed and loaded we headed into town. The main road presents the picture of a growing Livingstone as new lodges and businesses are being constructed. As we drove along the smooth road lined with all kinds of green, orange, and purple trees, John started talking about the history of Livingstone, sharing facts about it and pointing out key features. It was the perfect orientation.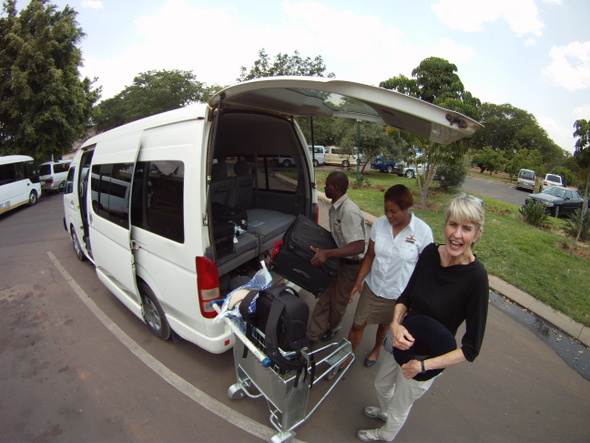 By the time we dropped at our accommodation, it was clear my mom felt like she already had a connection with the town. She knew a bit about its features but, more importantly, she had made her first two friends.
From the experience, I realized that Zambezi Shuttles (http://www.zambezishuttels.com) is more than a transportation company, they're an experience provider and ambassadors for Livingstone as the ones responsible for welcoming and sending off its guests.
For more information about Livingstone as the Gateway to Africa's Wonders, please go to http://www.livingstonetourism.com.